InstantScenes
InstantScenes allow you to conjure up a complete Dramatic Unit at the touch of a button. Choose any Method from within the Dramatica Table of Story Elements, and Subtext automatically generates a brand new dramatic sequence for you--ready for you to jump in, and start writing!
Let's say you wanted to write a short story exploring the issue of Responsibility. Tap on the Search Icon at the top of the page (or hit the / key if you have access to a keyboard), type in 'Responsibility' and select the Method from the search results.
Instantly, Subtext presents you a set of four dramatic elements that tell the story of Responsibility: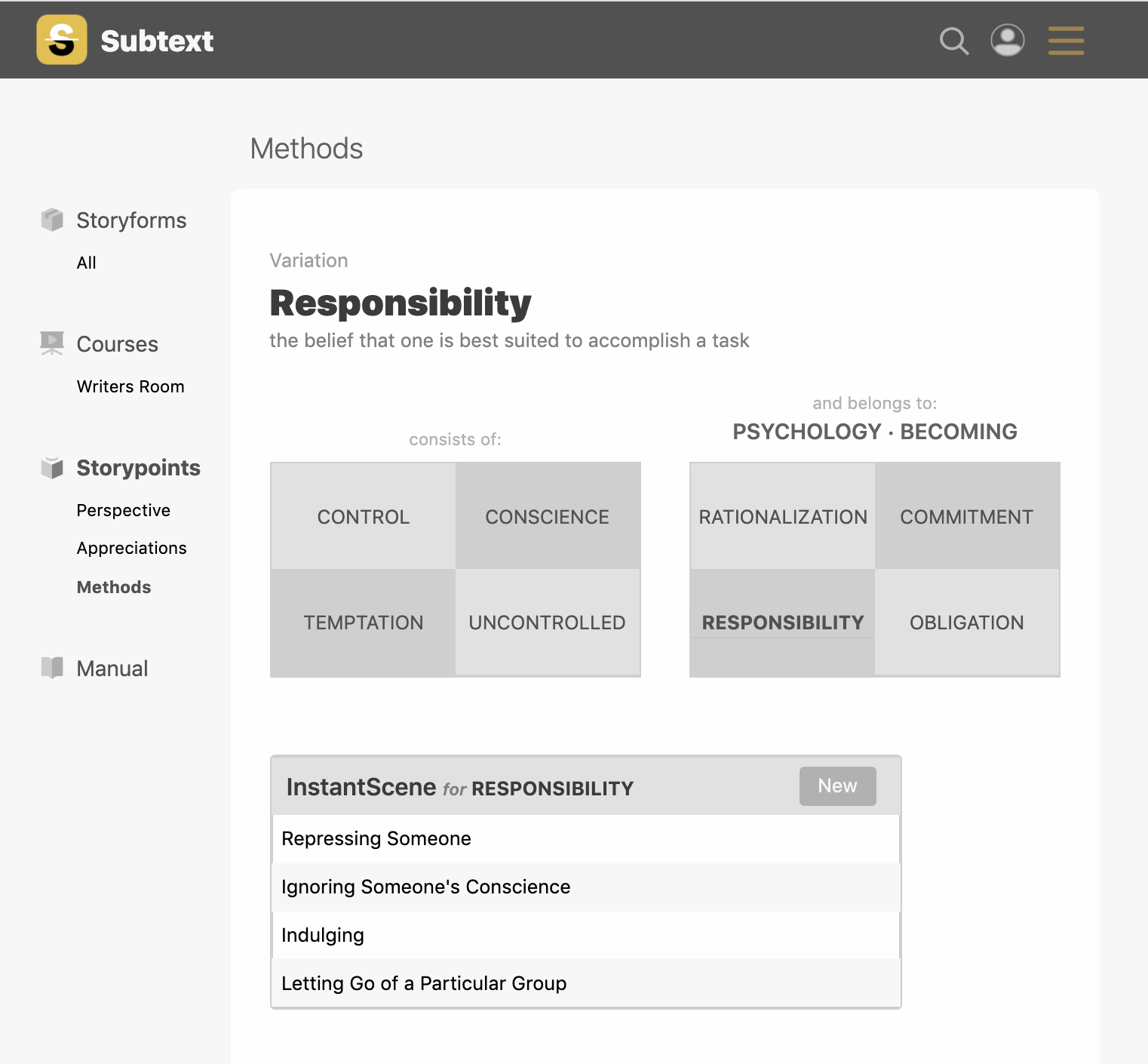 The scene starts out with a group of people repressing someone...your character then makes matters worse by indulging in someone else's conscience...when that fails to smooth things over, they begin to indulge themselves, which then eventually leads them to taking responsibility for their own life and letting go of the group maintaining control over them.
If, for some reason, you don't directly connect with Subtext's first InstantScene, tap on the New button to generate a new one, covering the same thematic issues: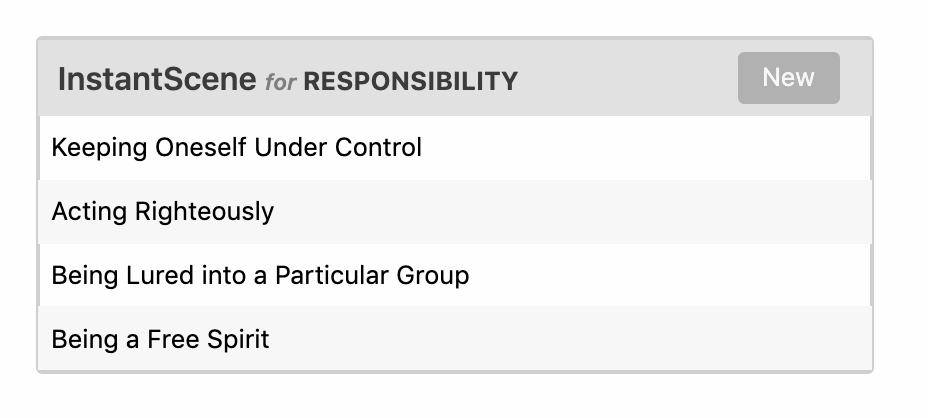 In this new version, your character purposefully works to keep themselves under control, but then they start to feel guilty because of their conscience. This opens them up into being lured by a group of people, which then leads them to being a free spirit! Another take on Responsibility, but this time from a much more intimate point-of-view.
And if you don't want to re-generate all of the Storybeats, you merely tap on the one you want to change, and Subtext swaps the Method out for another one: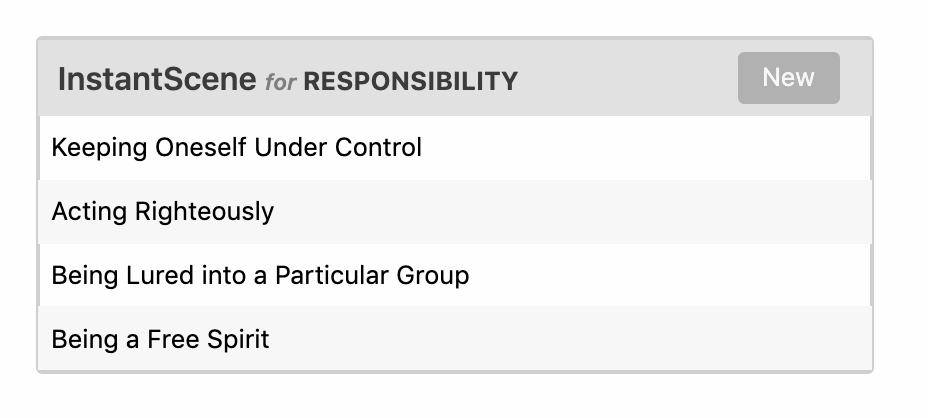 Acting righteously instead of feeling guilty takse the story in a completely different direction, while maintaing structural integrity with the othr Storybeats--all while focusing on the thematic topic of Responsibility.
The InstantScene is perfect for those short stories, or mini-episodes you want to churn out on a regular basis. It's the perfect antidote for "writer's block," and a great inspiration to keep you in the flow of writing your story.
expert
For you power-Dramatica users, you can use the InstantScene to breakdown the Sequences found in your Plot Sequence Report. No longer do you have wonder what Truth looks like while Understanding, simply search for Truth and quickly generate a scene that fits perfectly into your story.