Eternally Grateful for Being a Part of Eternal Spring
A beautiful look at the very best of humanity
Earlier this week, my wife Summer and I attended a screening of Jason Loftus' latest documentary, Eternal Spring. Having worked with Jason prior on his first doc, Ask No Questions, I was beyond excited to see what I consider to be one of the most emotional and beautiful works of art finally up on the big screen.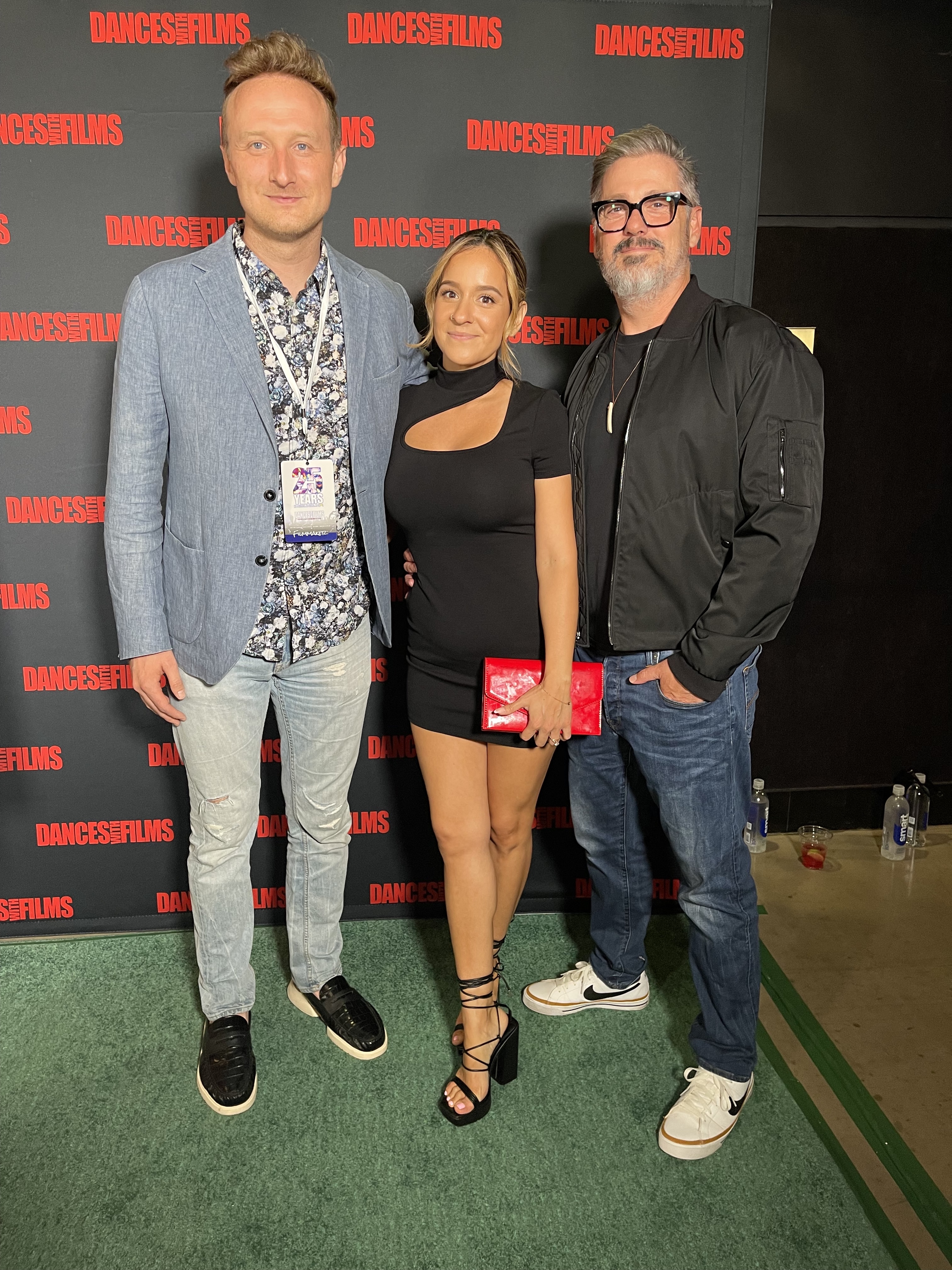 You see, I had seen it a bunch of times before.
Jason was kind enough to invite me back a second time, and I couldn't wait. While first being introduced to him as the owner of a gaming company (LoftySky Games), I quickly recognized that Jason has a natural talent for narrative--and the kind of collaborative atmosphere that makes every meeting a joy.
Turns out, he's even more gracious in person.
I had no idea my name was going to be on this film.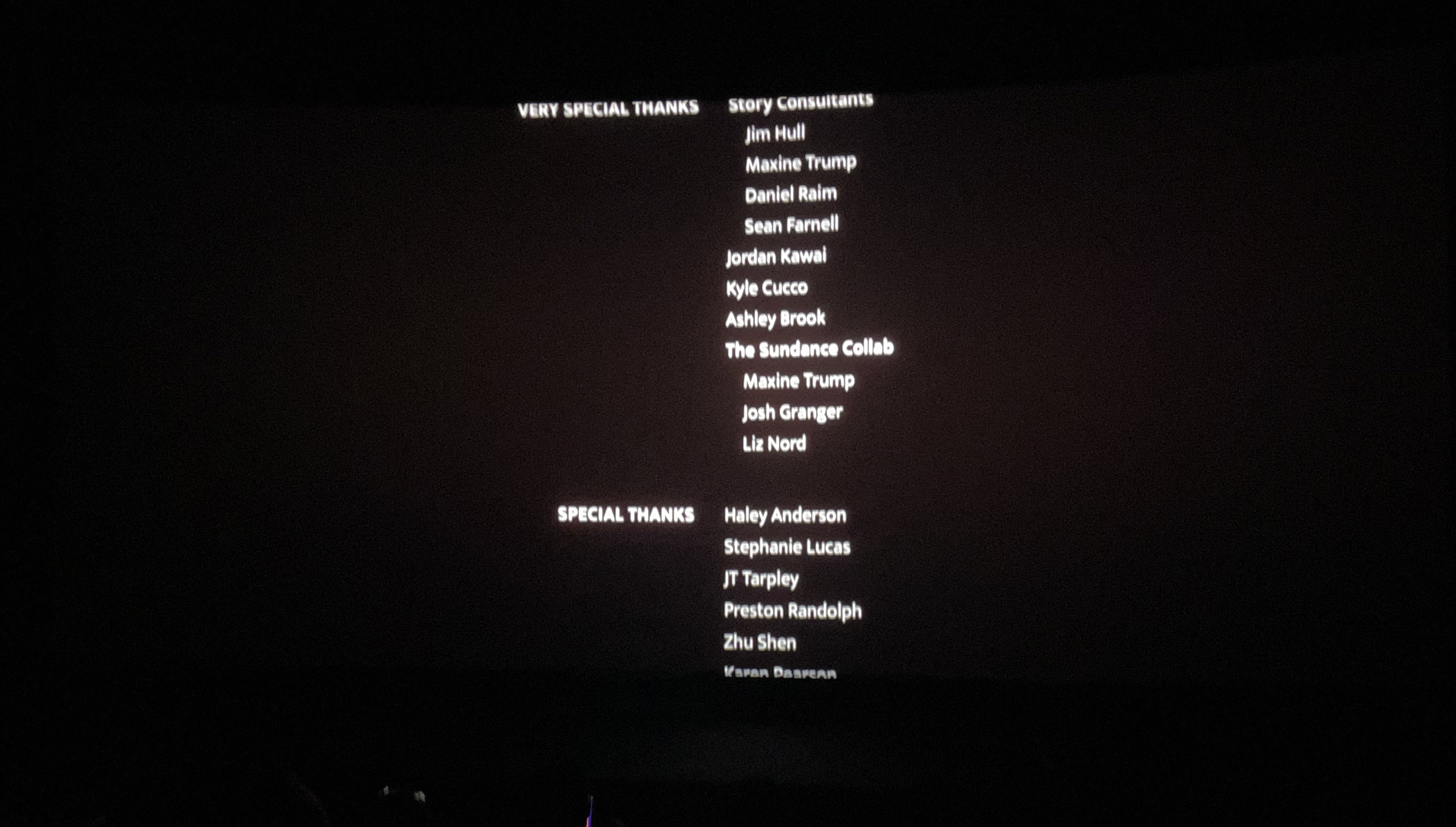 Do you know what that means to me?
There have been lots of time where I'm involved in a film or project and I'm not mentioned. For whatever reason, it's fine, I know it goes with the territory. So it's so much sweeter when you don't even expect it and then see it scroll up the wall of the Chinese Theater.
After animating on at least fifteen animated features, directing two television series, and consulting and developing various projects across all different kinds of mediums, this--hands down--has to be the one I'm most proud of being associated with.
Eternal Spring has already started to gain critical acclaim and momentum, and I'll blog about that in a different post (including the standing ovation that lasted well over a minute in The Hague), but tonight, it's all about connecting with a fellow artist.
Which, when you see the documentary, is what this life is all about.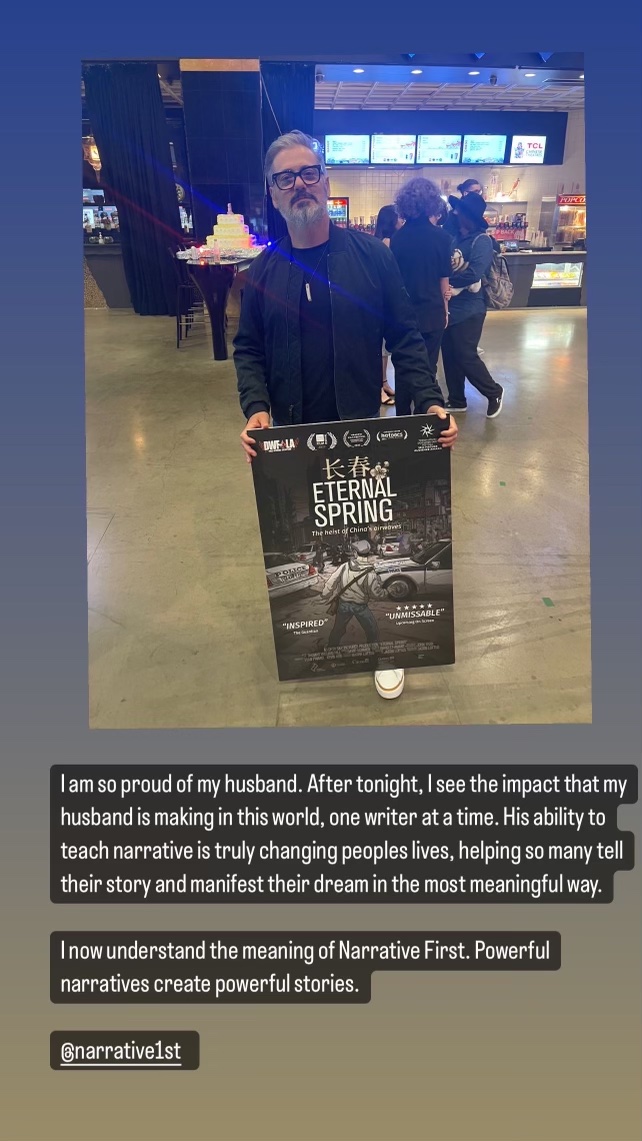 (And, of course, the credit wasn't enough so Jason gifted me his publicity poster!)
Eternal Spring is the real world story of Chinese citizens hijacking state airwaves to promote truth, compassion, and tolerance. Twenty years later, Jason continues to keep that broadcast alive.
Jason assures me that the film will see a limited theatrical release in August, and will soon be available for streaming in your home.
Which might just be the most poetic place to see it.
I will forever be grateful for getting to play a small part in getting this story across. But I'm even more humbled to have connected with a fellow artist across the world, and--like the players in the documentary--formed a deep and meaningful friendship over telling a story.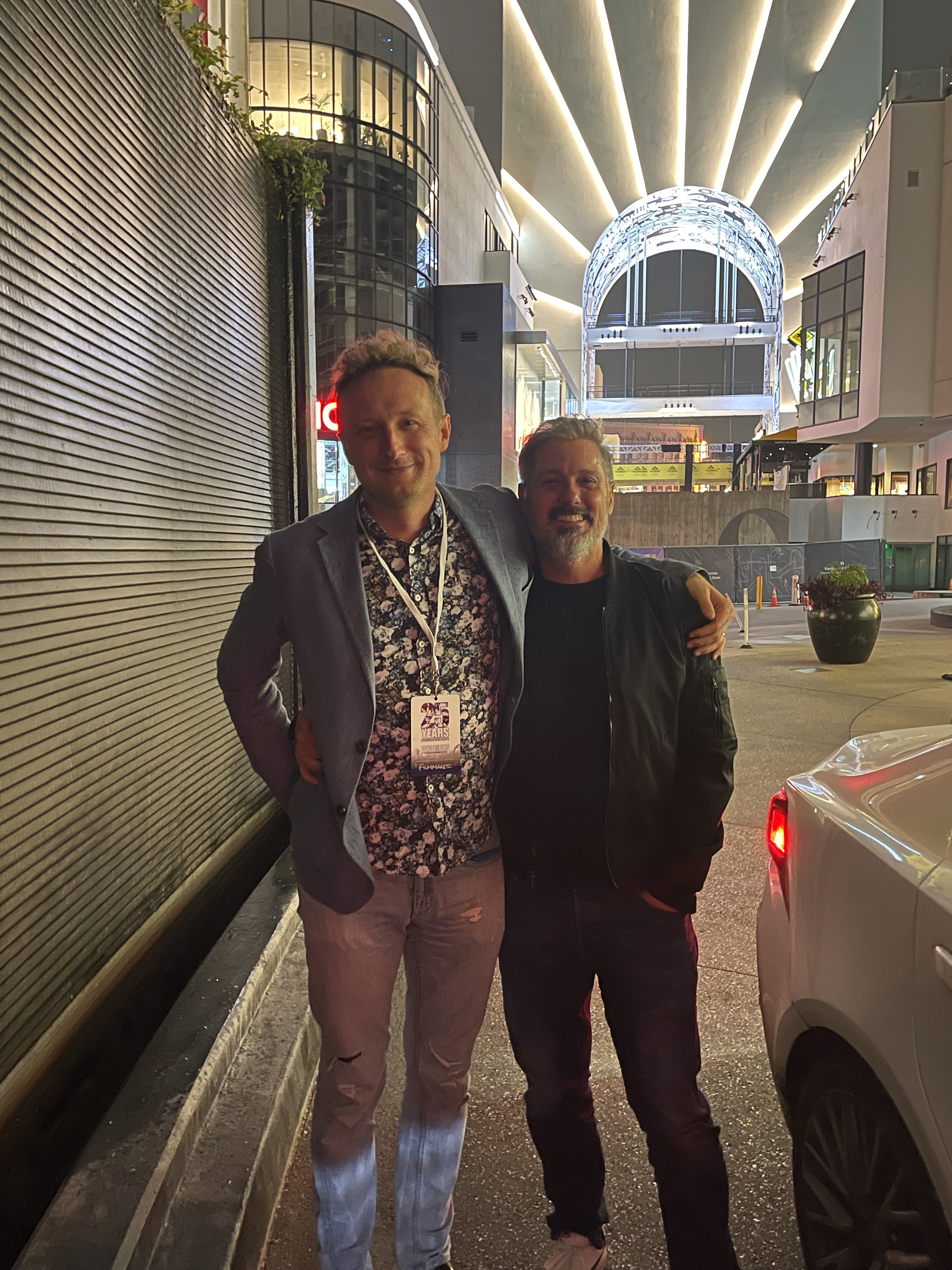 I can't wait for everyone to see this film.
Thank you, Jason. 🙏
For more, please visit LoftySky Entertainment.