Blog Post
Hunt For The Wilderpeople
Jul 21st, 2016
Hunt for the Wilderpeople is a great movie that owes much of its critical acclaim to its well-constructed narrative. An atypical approach to a typical arrangement of Throughlines, the film acts as a wonderful example of how fantastic storytelling transforms effective structure into something truly unique.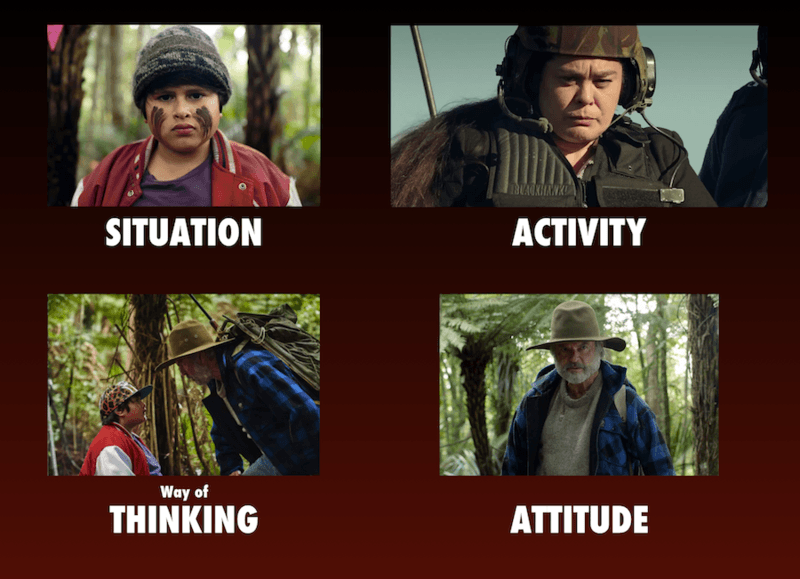 The Throughlines of Hunt for the Wilderpeople
Ricky Baker (Julian Dennison) supplies the Main Character Throughline by being "a really bad egg." Overweight and steeped in "gangsta" culture, Ricky gives the Audience a chance to experience what it is like to be in his problematic Situation. Until Aunt Bella (Roma Te Wiata), it seems as if no one wants him--and he wants to be nowhere.
As much as Ricky doesn't want to be anywhere, cantankerous Uncle Hec (Sam Neill) doesn't want to be around anyone. Hec's Fixed Attitude creates problems everywhere he goes. From Aunt Bella's kitchen table to life on the farm working with Ricky to arguing with hunters who consider him a "pervert". Hec's Influence Character Throughlines challenges Ricky to stand up for himself and grow as a young man.
The hunters aren't the only ones who think Hec a pervert. Social worker and self-proclaimed Terminator Paula (Rachel House) leads the manhunt for Hec and Ricky once the two disappear into the deep bush of New Zealand. Bored police officers, Swat team ninjas, and affable hunters all join in on the chase, creating an Objective Story Throughline in Activity.
But the real heart of the story rests in the Relationship Story Throughline between Ricky and Hec. Forced into a relationship neither really wants, they eventually grow to a place of true friendship and respect. Alone together they must grow beyond their own Way of Thinking and see things from the other side. Eventually they do, with Hec's proclamation that we didn't choose the skuxx life, the skuxx life chose us sealing the deal.