Blog
Time to Write Those Holiday Stories
The meaning of the season...in a storyform.
The story forms for Elf and Planes, Trains, and Automobiles are now available on Subtext. With the click of a button, you can instantly scaffold out a meaningful narrative based on the thematic intent of these holiday classics.
Want to write a story that proves how being truthful to yourself helps ring in the Christmas season?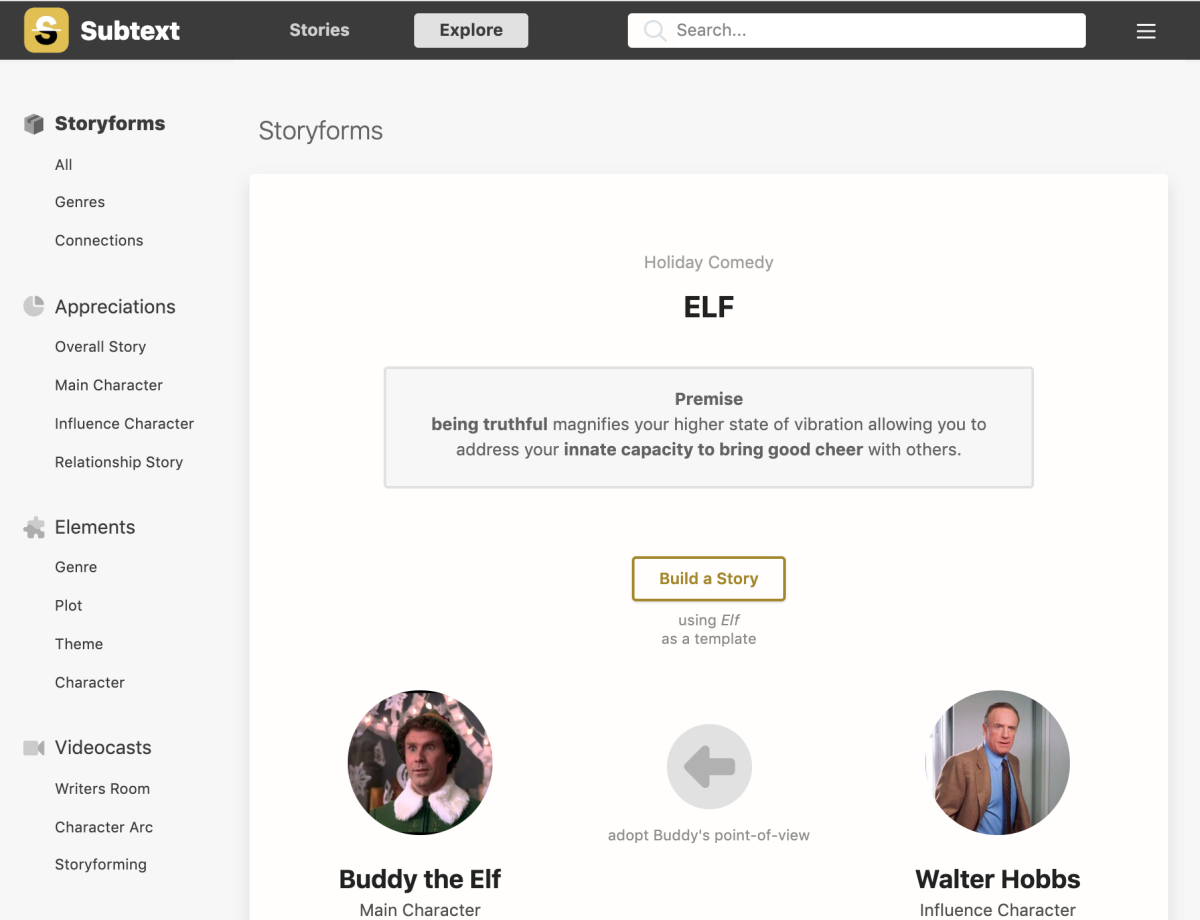 Elf is the way to go.
Or would you rather write a physical comedy that teaches your central character what is most important this time of year?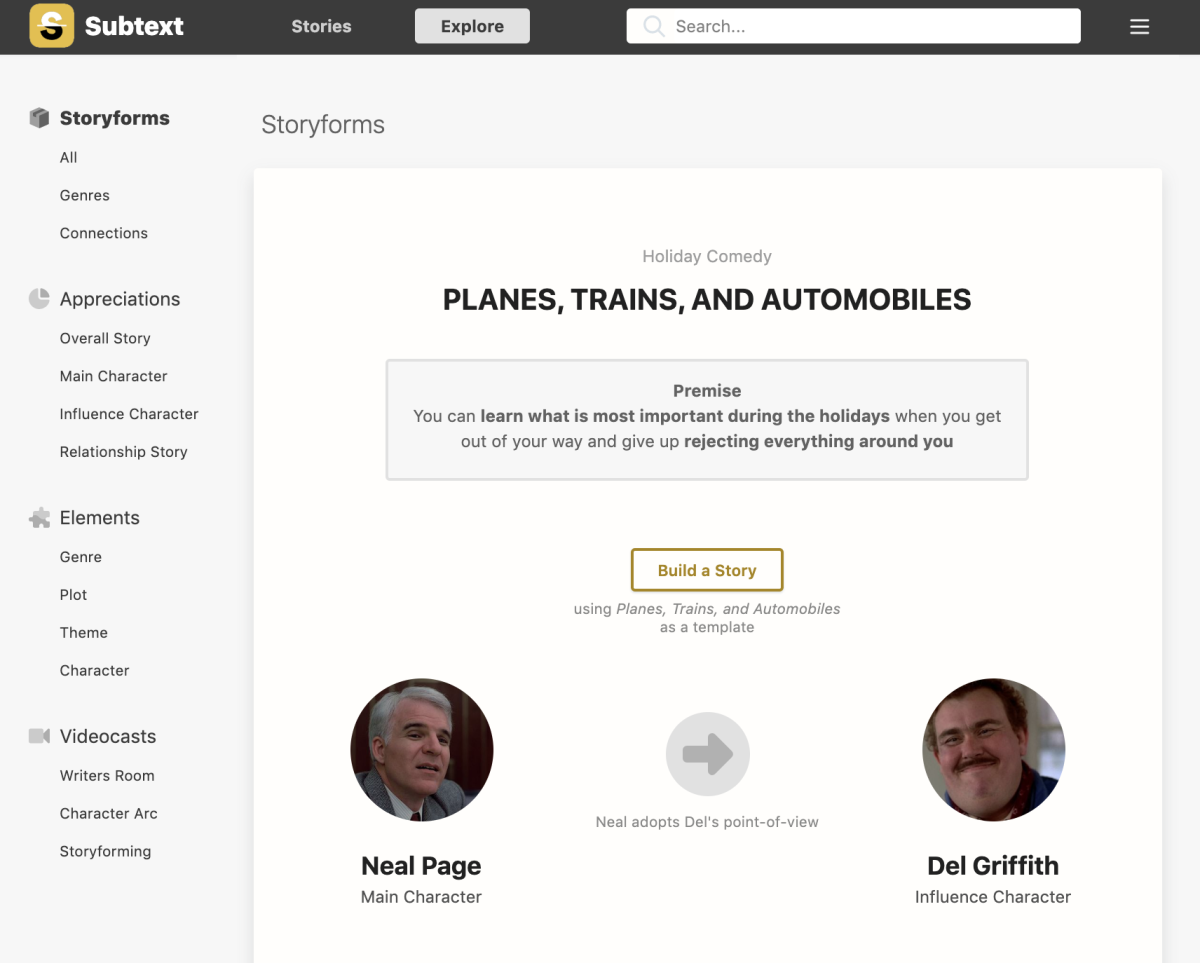 Then click the Build a Story button and off you go!
Both of these films features strong, meaningful relationships to balance out the concerns in the Overall Story Throughline.
Planes, Trains, and Automobiles features a friendship that was impossible to imagine when they first met each other.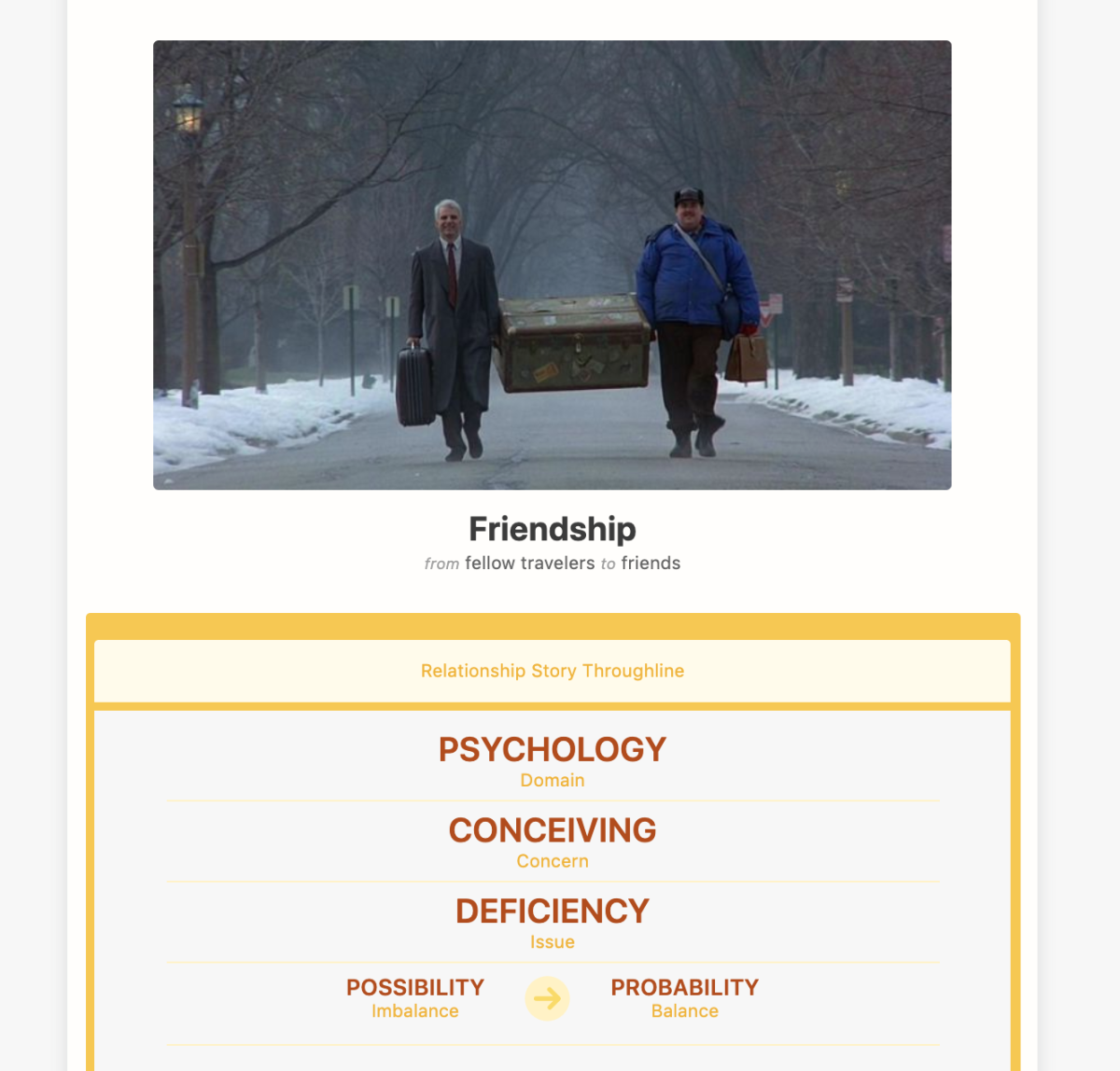 Elf goes one step further by offering two relationships, both of them centered around the growth dynamic that shifts strangers to a familial bond.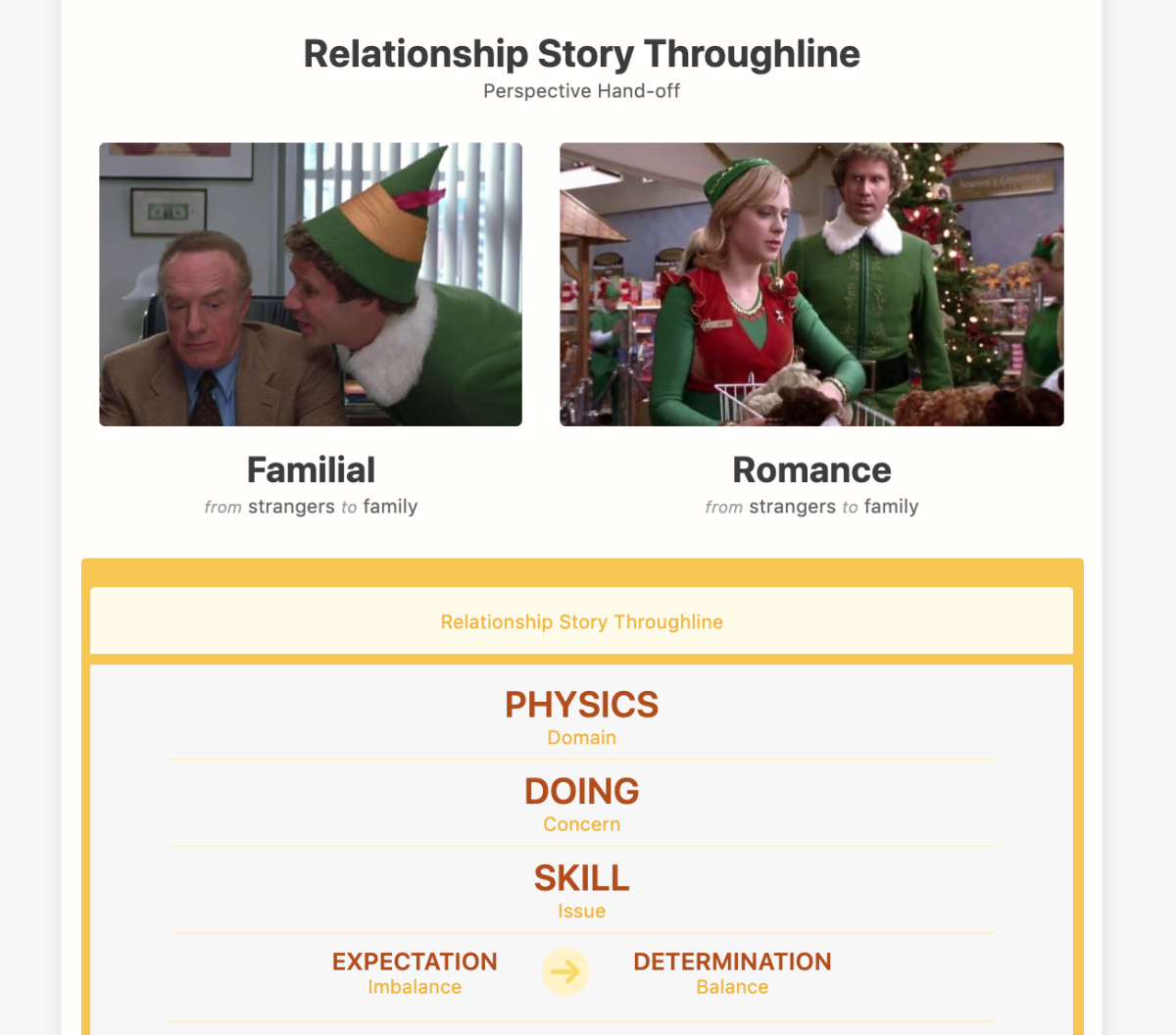 Both are available now for subscribers to Subtext, our practical application of the Dramatica theory of story.
Further Reading
Both storyforms originated in the Discuss Dramatica forums. You can learn more about the narrative structure driving these films here:
Discussion of the Elf storyform
Never Trust a Hero.
Subscribe and receive our FREE PDF E-book on why the concept of a "Hero" in story is outdated, and holding you back from writing a great story.